13 Sep

AMSG & KAZIM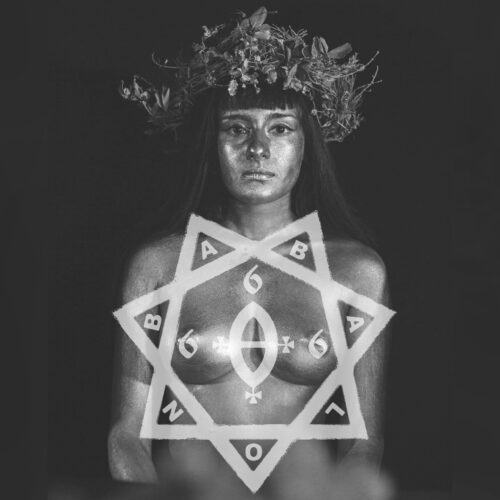 The Wormwood Star Ritual takes participants on a magical journey through the stars to follow the Dance of the Goddess of Heavens, inviting her presence to manifest through the ancient Babylonian doorway at the threshold between Life and Death. The performance calls on the descent of the magical currents from Sirius in order to bring the 'Fresh Fever from the Skies', the Apocalypse in the sense of Revelation, the mutations of consciousness necessary for mankind's evolution.
The ritual incorporates elements of ceremonial magic, sacred geometry, magical symbolism, all set against a backdrop of mesmerizing visual and auditory stimuli. Through this multi-sensory experience, attendees will be invited to explore their own inner landscapes and confront the mysteries of the Goddess of Heavens.
The dancer, Horde is a French based performer painter, model, and hypnagogic explorer. She is a member of the esoteric group AMSG. The assistant, Daemonicreator (Dimitar Dimitrov) is a Bulgarian born, French based architect, occultist and musician (Corpus Diavolis, Antelogos, Haiku Funeral…). He is also member of the AMSG and founder of La Voix de Satan magazine. The priest, Kazim is a French magician, occult artist & writer and the founder of Hexen Press, a publishing house dedicated to the Magical Arts.
https://www.instagram.com/__horde_/
https://www.instagram.com/magick.kazim/