31 Aug

Andrea Baiardo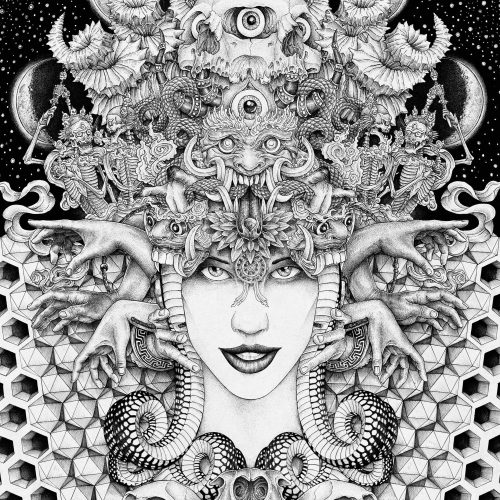 Specialist in botanical and dark figurative black-work, through his drawings he can bring out the link between scientific knowledge and expanding consciousness.
His style, matched with a very fluid research in shapes and textures, is clearly inspired by the greatest artist of all times, Mother Nature, and sincerely stimulated by the psychedelic experience; thanks to this he is revealing the natural powerful bond between human beings and Nature, exploring also how ancient and tribal cultures are completely connected to it.
Andrea Baiardo aka Subliquida is a self-taught italian artist, tattooist, entomology maniac, curiosities collector, plants lover and passionate gardener.
Thanks to his incredibly strong link with every aspect of the Natural World, he started drawing very young, and he let free his wild spirit and vivid imagination, neglecting any limit imposed by School and System.
He was based in Berlin from 2011 to 2018, where he first started focusing on developing his drawing skills, creating intricate and rare pieces of Fine art and working as illustrator, decorator and independent artist.
Subliquida has been presented as a Visionary Artist in most of the biggest Psychedelic Music and Art Festivals in Europe, drawing live on big scale ultra-detailed artworks; as well as being showcased in some European peculiar and contemporary Art Galleries, Fairs and Museums.
Since 2014 his curiosity pushed him to explore the ancient art of tattooing, which can give him the opportunity to develop his very fine, illustrative and detailed style and his black lining, etching and dot work technique.
In 2018 till late 2021 he tattooed in his own studio in Barcelona's heart, Barrio Gotico, in a historical modernist building; where he was also showcasing part of his Wunderkammer or Cabinet of Curiosities, patiently collected during many years with his partner Matilde, dedicated mostly to rare Naturalia.
Currently based in Tuscany's countryside, close to the famous artistic centre of Carrara in Italy, he is cooking his new project finally surrounded by Nature, Art and History; he is still tattooing regularly in Italy, Berlin, Barcelona, Gent, Nantes, and exhibiting his art worldwide.
www.subliquida.com
www.instagram.com/subliquida
www.subliquida.etsy.com
www.behance.net/subliquida
www.facebook.com/subliquida