25 Aug

Carlos Beitia & Fernando Ledesma
Carlos Beitia & Fernando Ledesma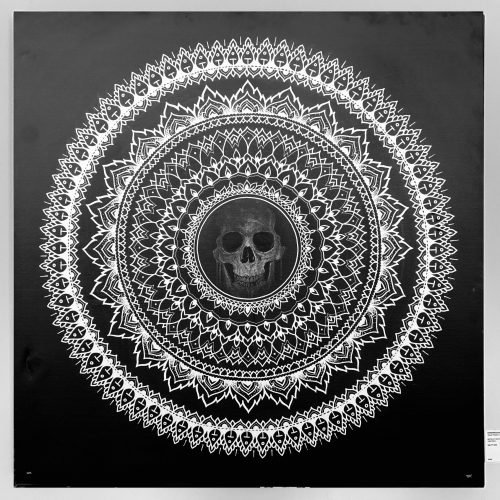 With Konstanz 108, they want to make you vibrate and feel the unlimited potential within you.
All senses are activated in a special and unique space for meditation.
With the mixture of hand-painted Yantras on large canvases and new electronic Mantras you will feel the combined sensory power they provide.
Accompanied by laser light as a geometric projection of the cosmos, paint, sound, smells and light that will envelop you.
Different sensations such as admiration, concentration, euphoria, joy or sadness, love, energy will soon reach your inner self.
The mantras together with the Yantras are created, explored and repeated in cycles. Together they provide a very individual emotional experience.
The installation runs continuously, helping you to meditate, stroll, relax or observe indefinitely, making you feel outside the outside world.
Pure energy movement that establishes a relationship between consciousness and life.
Carlos Beitia and Fernando Ledesma are of Spanish origin, Madrid and Tenerife respectively, now living and working in Berlin where they develop their artistic activities.
Together they investigate the impact of sound, paint and light on human perception.
Carlos Beitia is a tattoo artist, graphic designer, painter, muralist, photographer. Active in all fields and always interested in the occult arts, alchemical symbologies, occult philosophy, as a form of inspiration.
Fernando Ledesma, Self-taught and pioneer of electronic music in the Canary Islands and Spain.
He has edited and produced for several national and international labels and bands.
He teaches music production, hardware, modular synthesizers, samplers and module creation workshops.
Currently, he creates electronic instruments based on modular synthesis, through DIY web projects.
@carlosbeitiatattoo
https://www.cbattt.com
@sonicatelierberlin
https://initialvrt.bandcamp.com/