28 Jul

Diane Narraway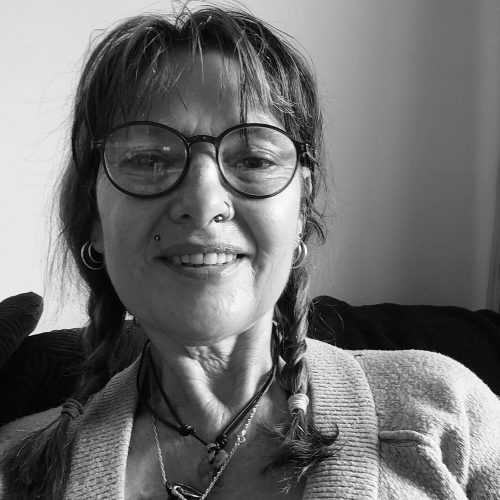 Diane Narraway will be speaking on some of the practices and techniques used in modern witchcraft.
This will include the origins of some older practices, as well as how some older practices have evolved, it will briefly touch on the ancient and modern use of blood magic in ritual and necromancy.
Of course, she will feature some of the more widespread traditions found in today's wicca, witchcraft, and the occult, and just how much we have borrowed from the past.A brief mention of some of the magicians who have pushed boundaries to pave the way for further magical evolution.
Diane Narraway is best known as an author and writer, as well as the co-owner of Veneficia Publications, Ginger Fyre Press and Highschool Horror.
She has contributed articles and essays on a variety of subjects of interest to the pagan/occult communities. These include Clan Dolmen Chronicles and Artemis Magazine. She also writes fiction, non-fiction, poetry, and rituals. She is the initiator, editor and one of the authors of the comprehensive and innovative anthology Lucifer Light of the Aeon (due for re-release later in 2023). Likewise, the Luciferian poetry anthology Songs of the Black Flame (Black Moon Publishing) as well as contributing an essay on 'Lucifer' to Mishlen Linden's anthology Women of Babalon (Black Moon Publishing).
She has contributed to several fiction anthologies, the most significant of which is the best-selling anthology Voices from the Ashes: resurrecting the Wytch

She was both the editor and Publisher of Clan Dolmen Chronicles for 11 years, which involved working alongside many writers from a variety of different paths and countries. Clan Dolmen Chronicles was both innovative, and at times controversial often featuring subjects and topics which other magazines avoid. It is a free resource, and as such available to everyone and which over the years has attracted a great many readers. As a result, Clan Dolmen Chronicles was nominated for Pagan Events best Pagan Magazine 2019.

She is an event organiser and international speaker, regularly speaking at various events around the UK and Europe as well as being one of the presenters at the International Left Hand Path Consortium 2018 in St Louis Missouri, and as owner of Veneficia Publications co-hosted the International Left Hand Path Consortium, UK 2020.

She is a practicing witch and magician, as well as the Arlahes of Clan Dolmen, which sees her organising several annual events in both the UK and the Netherlands.