13 Sep

Dorian Bones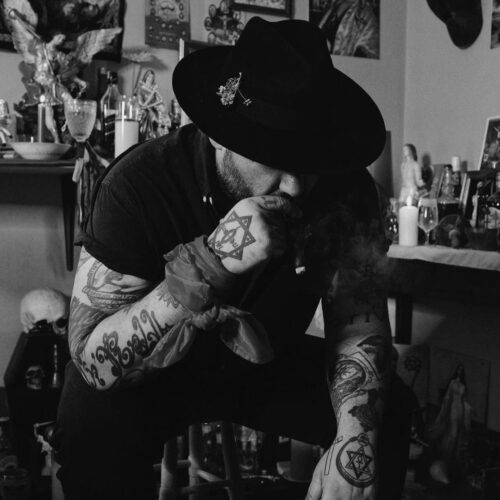 Introduction to the Vudu of the 21 Divisions
This workshop delves into the Dominican Vudu of the 21 divisions, elucidating its unique characteristics when compared to other Vudus. Participants will be immersed in the realm of the 21 divisions and have the opportunity to explore a sacred space in the presence of the Misterios. The workshop covers essential aspects such as the four main families, the creation of an altar to commence practice, and common forms of offerings. Utilising sounds, dances, fragrances, and colours, we will immerse ourselves in this remarkable world, seeking to gain favour along the good path, have a fruitful experience at this edition of the Occulture, and the opening of doors upon returning home. As a culmination of the ceremony, each participant will receive an image representing the 21 divisions.
Dorian Bones is the founder of the Italian Centre for Studies and Research known as 'La Società dello Zolfo.' Additionally, he serves as the director of the Academy of Esoteric Tarot and heads the Sosyete Vudu 'Lakwa de Viento y Fuego.' His paternal lineage is of Yezidi ancestry, and his early fascination with occult and esoteric subjects was ignited by his mother's keen interest in psychic phenomena. Over time, he has devoted himself to studying and practicing Western ceremonial magic and divination techniques, which have been passed down through his family for generations.
Around a decade ago, his journey led him to discover Vudu. This encounter unfolded through a series of dreams, culminating in an encounter with a Dominican teacher who introduced him to the Vudu of the 21 divisions. After eight years he earned the title of Papabokor and obtained permission to establish a group in Italy initially named Sosyete Lakwa de Viento y Fuego. Eventually, he established a physical temple known as the Temple Hodie.
Remaining closely connected with anthropologists, Hougan, Papabokor, and Mambo from across the globe, he continues his deep exploration of Vudu. Moreover, he conducts conferences on the 21 Divisions to correct the misconceptions propagated by the media and to shed light on the true essence of this tradition.