26 Jul

Elijah Burgher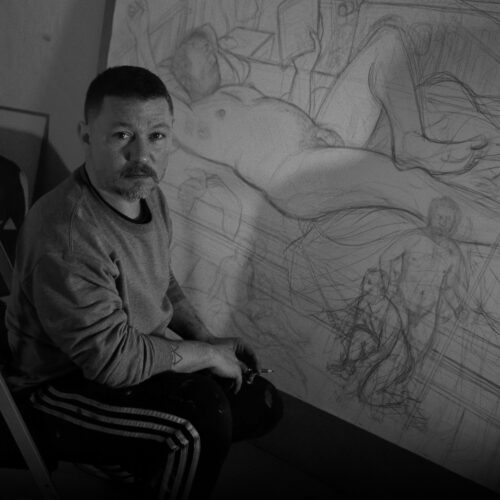 Solar Phallic Princess: Notes on the Elagabalus Egregore
Many fabulous stories have been told about the notorious Roman teen emperor, Elagabalus—so named after the Syrian solar deity for which they* served as high priest. They are said to have taken a vestal virgin for a wife and a male charioteer for a lover, prostituted themself in the halls of the senate, made political appointments based on penis size, sought a doctor for gender-affirming surgery, and literally smothered guests to death with flower petals at a dinner party. Although the surviving historical accounts of the emperor's life are unreliable at best, this has not prevented generations of historians and artists from retelling and further embroidering these and other stories about Elagabalus's life. They have variously been cast as an inept and blasphemous tyrant, a decadent aesthete, a sexually voracious twink and a trans femme empress. From an occult perspective, the emperor's nachleben can be viewed as the centuries-long formation of a formidable egregore, an astral entity generated by collective patterns of belief–one especially relevant to queer and trans occultists for whom Elagabalus appears as a monster resurrected as an avenging angel. This talk, illustrated with drawings by the presenter, will take the form of notes towards making contact with the Elagabalus Egregore, and the entity's connection to queer sex magick and myth complexes, like the Cybele-Attis dyad.
*Until recently, scholarship on Elagabalus has made use of he/him pronouns in reference to the emperor. Many anecdotes in the ancient histories suggest that Elagabalus may have been transfeminine. I am using "they/them" to encompass both traditional and revisionist accounts of Elagabalus's biography.
Primarily using painting and drawing, Elijah Burgher works at the crossroads of representation and language, figuration and abstraction, and the real and imagined. Drawing from mythology, ancient history, the occult, and ritual magick, Burgher cultivates a highly intimate code of symbols to investigate the personal and cultural dynamics of desire, love, subcultural formation, and the history of abstraction. Burgher's work was featured in For Opacity at the Drawing Center in New York City, 2018; the 2014 Whitney Biennial at the Whitney Museum of American Art in New York City; the 2014 Gwangju Biennial; and The Temptation of AA Bronson at the Kunstinstituut Melly in Rotterdam. He has also recently exhibited at the Schwules Museum in Berlin, Centre d'Art Contemporain in Geneva, LAXART in Los Angeles and the Des Moines Art Center in Iowa. He has attended residencies at the Skowhegan School of Painting and Sculpture and the Fire Island Artist Residency. His work has been discussed in The New York Times, Art in America, Frieze, ArtReview, Artforum and was included in VITAMIN D2, the hardcover survey of contemporary drawing. He received a MFA from the School of the Art Institute of Chicago and a BA from Sarah Lawrence College in Bronxville, New York.