12 Oct

Felicitas Sidders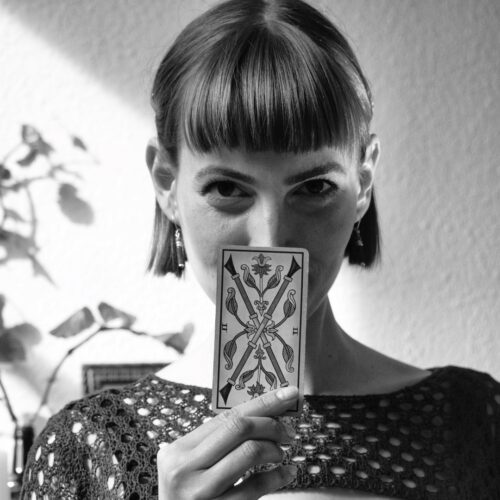 The cards function as guides that help us manifest, materialize, transform, and understand our internal and external processes. They reveal our virtues and shadows through images. They show us potential scenarios and our leading role in all their infinite representations and interpretations.
During the sessions, I offer a variety of decks to allow individuals select the one that aligns most closely with their personal resonance or connection.   The session it's a safe, loving, and judgment-free space.  
Argentinian queer artist, designer, tarot reader & teacher currently living in Berlin.
During the past 5 years she founded TRINUM, an esoteric brand that melds art, apparel,design and healing.
Her unique approach to tarot is a fusion of intuition and pragmatism.
Exploring the realm of symbols through divination and artistic expression, Felicitas found the transformative power their imagery possesses, both in our subconscious and conscious being. She believes that symbols can unlock our full potential, if we allow ourselves to be guided by them.  As a direct consequence of this belief,  Felicitas is now deeply immersed in the process of creating her own tarot deck.