21 Jul

Heather D. Freeman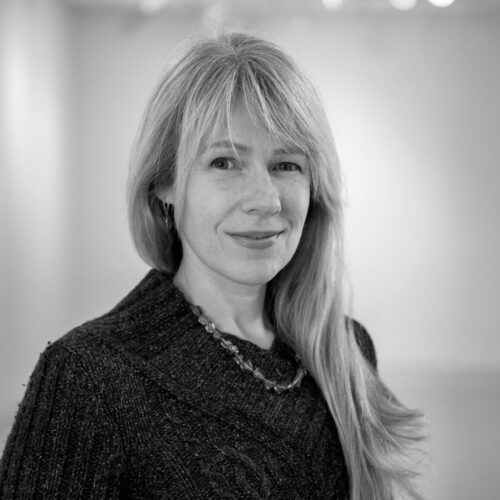 Digital Signals and Genius Loci
An animistic understanding of digital technologies lends itself to bioregional magical practices. While digital media are often viewed as inherently liminal and connected to the Invisible, an animist understanding of these technologies reveals their material connections to both genus loci, ancestors of place, and the magician's own material form. This presentation provides historical and theoretical underpinnings of digital technology in magical practice, their connection to bioregionalism and animism, and concludes with a practical application: a software instance as oracular collaborator. These ideas are illustrated through mediumistic and oracular work with Öccane, a localized instance of Stable Diffusion employed as an oracular collaborator. (Several of the mediumistic and sigil works created as a back-and-forth between Öccane, the artist, and the local spirits of place may be viewed at https://heatherdfreeman.com/section/520588-%c3%96ccane.html)
Recent discourse on artificial intelligence, virtual assistants, mobile technologies, and the 'internet of things' often focuses on agency, intentionality, and consciousness. In contrast, animism recognizes the presence of spirits or life forces throughout the world and acknowledges the interconnectedness and interdependence of all things through an enlivened manifestation.
For many technologist-magicians, an animistic worldview extends to their practices with digital technologies and assumes enlivened materia. Digital animism can be approached in two ways by the same practitioner: 1) viewing digital tools and devices as inspirited entities, and 2) viewing them as receptacles for the manifestation of spirits predisposed towards this materia. While digital technologies are conducive to practices centered on the Invisible planes of existence, they are still material forms connecting the human user and the physical location of both local hardware and remote servers.
Bioregionalism is an ecological concept that emphasizes the importance of understanding and living in harmony with specific geographic regions or ecosystems. It recognizes the unique characteristics, natural resources, and ecological dynamics of these regions, advocating for sustainable practices. Furthermore, it fosters a deep connection with the land, nurturing a sense of place-based identity and stewardship, often extending this approach to social justice.
Magical bioregionalism provides a framework for understanding and engaging with specific ecological contexts, while technological animism acknowledges the spiritual presence and significance of all beings within these environments, including new technologies. While bioregionalism focuses on living harmoniously with specific geographic regions and embracing sustainable practices, technology poses challenges and opportunities in achieving these goals. For example, economically and ecologically unsustainable business practices are particularly detrimental when it comes to using digital technologies in sustainable ways. Practitioners can ameliorate these conditions, however, through both practical action and specific magical approaches.
Heather D. Freeman (b. 1974) is a Professor of Art in Digital Media in the Department of Art & Art History at the University of North Carolina at Charlotte. She holds an MFA in Studio Art from Rutgers University (2000) and a BA in Fine Art and German Studies from Oberlin College (1997). She is the former Director of D+ARTS, the College of Arts + Architecture's Digital Arts Center, and the acting director of Charlotte Night Owl Interactive, a games and XR cooperative housed within the College.
Freeman works in digital and mixed-media print, 2D and 3D animation, film, mobile and desktop app design, and podcasting. Within these plural forms, Freeman combines traditional and digital technologies, weaving together the symbolic forms of magic, science, mythology, and popular culture. Freeman engages in several magical practices (both solitary and initiatory) that dovetail in her creative works. While some works observe the history and sociology of magical practices, many more are magical actions in themselves, intersecting the Visible and Invisible and actualized by the audience.
Her animations, podcasts, and apps have been screened internationally and have won numerous awards. Her prints and mixed-media works have also appeared in group and solo exhibitions across North America and internationally. She is currently the creative producer of the forthcoming podcast series Magic in the United States, created in collaboration with PRX and funded by a grant from the National Endowment for the Humanities.