29 Aug

Jena Jang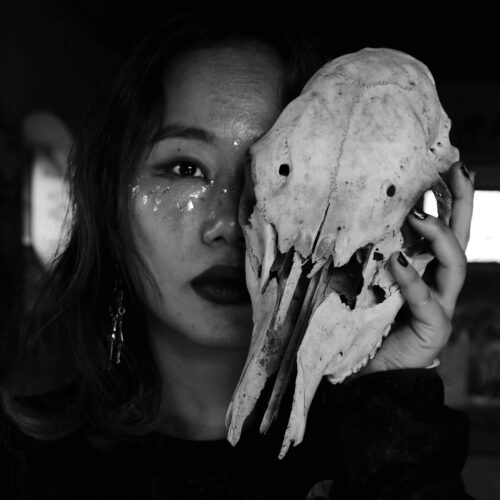 C U R E is a series of audiovisual performance projects by the research project Contemporary Art of Healing (2019–).
Contemporary Art of Healing (2019–)' is art practice research seeking ways of audiovisual communication of energy circulation between humans and non-human entities (mostly nature and technology). It is an ongoing process of collision between somatic dance, rituals, machinery sound (electronic instrument or digitally distorted nature sound), and audio-reactive live visuals.
Jena Jang is a Korean audiovisual artist based in Prague, Czech Republic. She's interested in sound storytelling and its visualisation on a spiritual level, which she creates using extended technique on instruments, and so her vocal improvisation varies from chanting, humming, and screaming, which focuses on purifying herself, removing negativity, and transforming it into lightness. This energy circulation is the main repertoire of her pieces, and she adds ambient recordings from the streets, nature, and all kinds of coincidental harmonies from the universe. She challenges herself by diving into the ocean of unconsciousness, which delivers its artistic flow and "disappearing". Additionally, she creates live visuals that link her vocals and visualise the dramatic frequencies.
https://database.shareimpro.eu/en/person/jena-jang
https://www.facebook.com/purplearstudio
https://soundcloud.com/purplearsound