12 Aug

Luna Duran & Lucas Foletto Celinski
Luna Duran & Lucas Foletto Celinski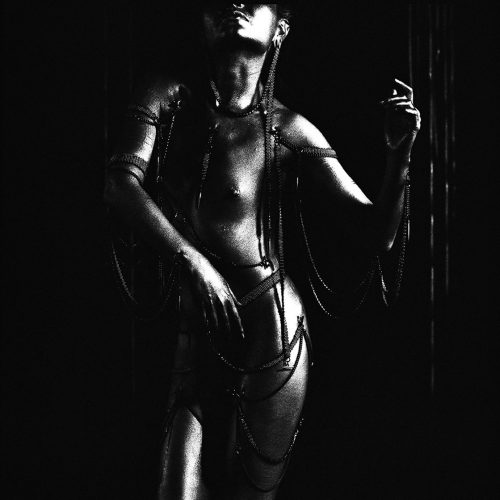 Dama de Noite – Subtle Bodies
The body is the middle ground where interiorities connect with the external and spirit with materiality. This provides the framework for 'Dama de Noite – Subtle Bodies'.
The performance intends to be a purification process in which body art is an expression of will and movement a ritual action which endows objects with meaning.
This is part of a series of collaborations between artist Lucas Foletto Celinski and extreme ritual performance artist Luna Duran involving meticulous jewelry construction, intentional scars, temporary piercings, and hook suspension as methodology which they have documented in film and photography.
The work 'Dama da Noite – Subtle Bodies' explores a sublime state of consciousness and intensive divine ecstasy. This piece deals with nondualism through the fusion of genders which, when properly joined, can benefit mutual awakening.
This work draws from archetypal feminine goddesses and their traditional worship by men who undertake spiritual transvestism. Self-identity soars beyond consciousness, a total surrender.
Luna Duran and Lucas Foletto Celinski are of Latin American origins currently working from and residing in Berlin where they develop their artistic practice centering on the body.
Taking from the tradition of modern primitives in the 80s and 90s finding their way back to pre-colonial ritual practices in the Americas.
These extreme ritual practices are performed and documented in various artistic mediums.
Duran's recent projects include TANZ: Eine Sylphidishe Träumerei in Stunts, Pūjā with Fakir Musafar and C.O.R.E (Constructs of Ritual Evolution), and Lilith: Myth to Flesh. She also dedicates herself to teaching Body Art to professionals around the world.
Foletto Celinski's recent shows include Intimacy: Tender Trace, OR Gallery, Chongqing (CN), New Queer Art from Berlin and Beyond at Schwules Museum, Berlin (2020) Suture Pénétrable at Standing Pine Gallery, Nagoya (2017), Passion at Museum Ludwig, Budapest (2016), Slash: In Between the Normative and the Fantasy at Kim? Contemporary Art Centre, Riga (2015), Berlin Artists' Statements at BWA Contemporary Art Gallery, Katowice (2015) and Bedded-Down Knot at Künstlerhaus Bethanien, Berlin (2015).
https://www.lunaduran.com/
https://www.instagram.com/bookofluna/
https://www.folettocelinski.com/