16 Aug

Santa Sangre Body Rituals
Santa Sangre Body Rituals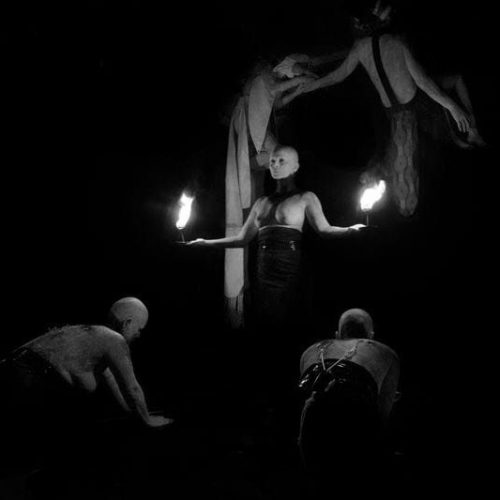 Let us be quiet for a second, listen to the gods sleeping.
They sleep through the daylight madness and the hidden obligations.
Gods yawns are loud enough to open canyons and generate stars.
Their dreams are made of sticky pollen, bees embroiding eternal paths.
There, the bedtime tales are made out of ancient ropes and each knot has its own story.
There, blood is the most precious gift, and it's used to write ancient stories.
Darkam and Beto (Kukulcan Rituals) come from different backgrounds, Beto has Mexican roots and he's deeply connected to his prehispanic heritage.
He started experimenting with body suspensions 14 years ago and he worked in 35 different countries doing shows, private body suspensions, and giving lectures and seminars. He also does hand-poked tattoos and scarifications.
Darkam started as a piercer 15 years ago in Italy, while conducting her research in visual art, studying drawing and illustration.
She started facilitating suspensions seven years ago. She now works as an illustrator, comic artist, and tattooist.
Hermetic magic, alchemic symbolism, and ancient pagan rituals have always been a big source of learning and inspiration for her.
This merger has given birth in 2015 to the Santa Sangre Body Rituals project.
They performed in many different cities in Germany, France, Belgium, and Italy, as well as in Thailand and Mexico. They made people from all over the world fly.
They are active as a body suspension crew, offering private suspensions, as well as performances with strong narrative elements.