24 Aug

Servando Rocha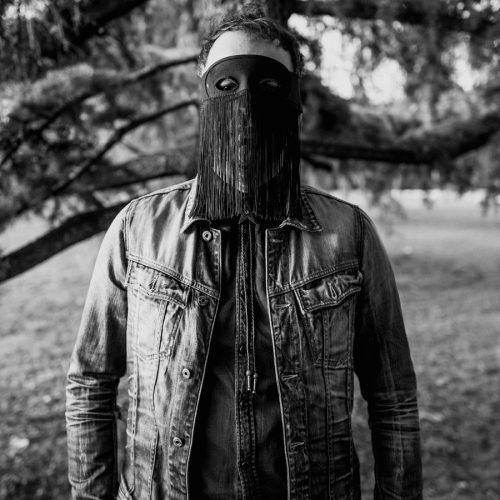 It has always been with us. Time and again we have felt its presence, sometimes threatening but always fascinating.
Rebels, shamans, secret societies and terrorists, among others, have hidden their faces, worn disguise or defended their anonymity, from the shadowy Vigilantes and the early Klansmen, hidden under impressive animal masks, sporting horns and armed with knives, to the elusive Fantômas – the first great arch-villain – and the disturbing beauty of Irma Vep and Les Vampires.
While all this was going on, anarchists were portrayed as masked, though none were, and in a famous cabaret crowded with fugitives, informers and spies, Dadaism every night embraced the primitive and atavistic in masked dances that invoked the primitive and magical, a liberating and sometimes terrifying catharsis.
Rudolf von Laban, leader of the Swiss Ordo Templis Orientis (O.T.O.), and Mary Wigman, both choreographers, dancers and occultists, joined the Dadaists and held a Festival of the Sun in a Swiss commune where they invoked "the demons and witches of the night".
In Hexentanz (The Witch's Dance), as the European war raged, Wigman staged the apocalyptic attitude, while making visible a feminine power connected to the forces of nature and paganism. In her catharsis, dancer and witch were indistinguishable. Wigman felt like a real "dance priestess", hiding her face behind a mask inspired by the Noh theatre.
It was a strange time. Those were the dark years. Today that darkness – or better still, that "dark light" – is still with us. Because we have just emerged from a semi-masked world, but we feel that the invisible is still with us.
A fascinating journey through the mask in the hidden world through the powers it contains, suggests and projects.
Servando Rocha (1974) is a writer and founder of the publishing house La Felguera (Madrid, Spain), which defines itself as a secret society, and the magazine Agente Provocador.
La Felguera has published authors such as William S. Burroughs, Aleister Crowley, William Blake and Alan Moore, among many others.
He has been a punk musician. An agitator and researcher of everything connected with the city and the underground, for three decades he has been involved in different radical expressions related to artistic creation, activism and magic.
His research is a kind of journey through an often almost secret history of subculture, counterculture and violence in the dominant culture, where psychogeography and the occult world are of great importance.
In recent years he has published numerous works, some of them published in France, including La Faction Cannibale. History of Illustrated Vandalism; Nothing is True, Everything is Permitted. The Day Kurt Cobain Met William Burroughs; The Horde. A magical revolution; Some dark and dangerous things. El libro de la máscara y los enmascarados (2019), which recently became a major exhibition at the Centro de Cultura Contemporánea de Barcelona, being also one of its curators.
His latest work is Todo el odio que tenía dentro (All the hate I had inside) (La Felguera Editores, 2021).
www.servandorocha.com
www.lafelguera.net