05 Sep

Soror Osa 169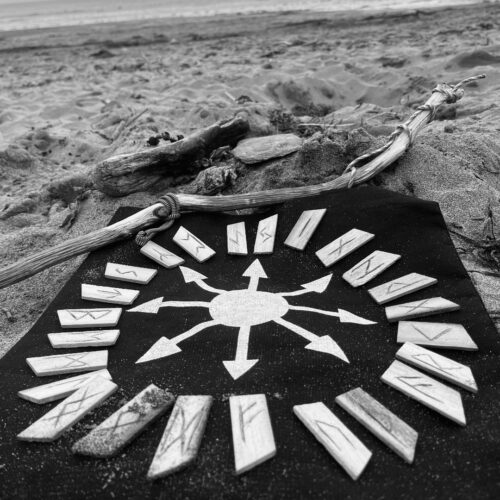 Rune Magick with chaotic approach
Chaos magicians have always valued runes as a magical tool and found working with them very rewarding. During the workshop we will learn some basic techniques of rune magic, such as galdr (runic chant) or stadha (runic asanas) – we will create and play with bind runes, learn and perform traditional Hammer Banishing and a powerful Hagal Rite. The workshop is designed to fit experienced rune workers as well as those who are just starting they adventure with rune magic.
Adept in The Magical Pact of The Illuminates of Thanateros (British Isles Section)
I am a chaos magician with over 12 years of practical experience and a "hands on" approach to magic. Being a member of the IOT I had a chance to work with and learn from one of the best magicians in the world, and now I would like to share my knowledge and experience with the wider public. In the past I was running different IOT temples as well as open meetings and events where people from different paths can practice magic together. Currently I coordinate Circle Octarine – a cyberspace dedicated to practicing chaos magic online.
 I have always been fascinated by runes, I have picked them up right at the beginning of my magical journey and they have been by my side ever since – sharing their wisdom and helping me with my magic. They are a great tool for chaos magicians, and I was lucky enough to learn about their powers not only from the books, but also directly from the elders of my Pact.
Last year I published "The Sleipnir Rune Cards" – a set of cards based on the Elder Futhark, containing artwork and haiku by Dave Strychnine. Together we created an exceptional tool for learning about the runes and the energies they carry, but also for using in magic and rituals.
I am currently based in beautiful South Devon, and I practice my craft by the sea and the rivers, in the woods and on the moors.