20 Jul

Susan Wands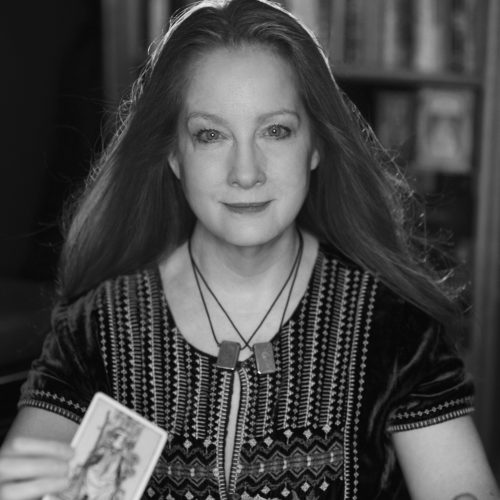 Your Map of Ancestral Energy in Tarot
Your Map of Ancestral Energy in Tarot will use tarot's imagery to explore the imprinted map of family influencing your life's journey. Using the individual's experiences and definitions of family, we will identify the formatting of lovers, siblings, mothers, and fathers as 'influencers' in your tarot readings. Is the Devil a parent? Is a grandparent coming through in the Death card? Using past and current tarot decks, we'll explore the connection to your tribe or clan, examining archetypes through the broad lens of cultural values and images. Using a wide world view of family or clan, from the traditional European icons to Haitian Voodoo to Sci stereotypes, questions will be posed to the energy of your family counsel. The hour and a half lecture will be on the familial archetypes of tarot.
The second half will be a workshop using tarot spreads that can establish a family connection. We'll identify the cards that suggest family for you and create a spread where a question is posed to your ancestors.
After identifying the ten cards that suggest Mother, Father, Grandfather, Grandmother, Sister, Brother, each participant will create a family spread asking for guidance. Bring your tarot cards to explore what tarot may unlock in your ancestral world. Any deck can be used for the workshop but these six decks are recommended:
The six tarot decks for the presentation:
The Original Rider Waite Tarot deck with cards designed by Pamela Colman Smith
Ghetto Tarot by Alice Smeets with Haitian artists Atis Rezistans
The Relative Tarot, created from the studio of Carrie Paris
Deviant Moon Tarot by Patrick Valenza
Crow Tarot by MJ Cullinane
Tarot Apokalypsis by Eric C. Dunne and Kim Huggens
Susan Wands is a writer, tarot reader, and actor. A co-chair with the NYC Chapter of the Historical Novel Society, she helps produce monthly online book launches and author panels.
In London, she has lectured at Watkins Books for their Recorded Authors series, and at Atlantis Books, also traveling to present at the Occulture Berlin Festival. Ms. Wands' writings have appeared in Art in Fiction, Kindred Spirits magazine, and The Irving Society journal, FIRST KNIGHT.
Some of her podcast interviews include: 'Morbid Anatomy', 'Biddy Tarot', 'Imaginary Worlds', 'Bad Ass Bitches Tarot', and the 'Spirited Tarot' YouTube channel. Susan's first book in her series about Pamela Colman Smith, Magician and Fool, Book One Major Arcana Series, will be published by SparkPress in 2023. The second book, High Priestess and Empress, and Emperor and Hierophant, the third book in the series, will have publication dates announced soon.
Susan is petitioning the English Heritage Organization to dedicate a blue plaque to Pamela Colman Smith's London birthplace.
Sign the petition here:  https://susanwands.com/?page_id=329
 LINKS:
www.instagram.com/susanwandsauthor/
www.facebook.com/SusanWandsWriter