28 Jul

Andrej Kapcar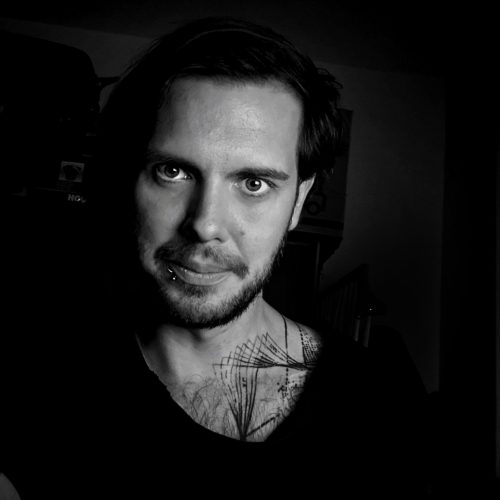 Living Among Spirits: The Concept of Magic and the Supernatural in Contemporary Visual Pop-Culture
The times, where esoteric knowledge, hidden pantheons, or secret magical practices were reserved for just an initiated few, or ostracizes as something not belonging into the mainstream cultural sphere are long past.
Due to the immense technological advancements in the past decades, and especially the growing importance of the internet, hidden knowledge has shifted from clandestine meetings and private libraries into the spotlight of the everyday life.
Movies, series, animations, video games, or graphic novels are heavily influenced and inspired by magical practices and supernatural phenomena.
Gods, demons, even real historical figures, such as Aleister Crowley, are being reimagined and placed into storylines, partially true to their historical origins, partially adapted according to the creative mind of the author. And through their new form, they are gaining a new level of popularity.
The intensive aesthetic appeal of their depictions is being reflected not only in the rise of interest in magic as a practice, but also in noticeable changes in the lifestyle in general. This presentation will explore how the concept of magic(k) and the supernatural is represented in several chosen case studies of visual pop-culture, as well as what kind of influence does it have on the audience.
Andrej Kapcar is currently pursuing a PhD in Masaryk University in Brno at the Department for the Study of Religions. His academic background includes a BA in Archaeology, MAs in Economics, Archaeology and Comparative religions and a PhD in Archaeology.
Within his research he focuses on contemporary esotericism, occultism, and chaos magick in relation to the aesthetics of modern popular culture.
He is one of the founding members of RASWE – the Research Association for the study of Western Esotericism. Among his other interests are philosophy, psychology, art (modern and classical alike) or cognitive studies.
Outside of his academic endeavors, he also works as a graphic designer, specializing in occult inspired designs and art.
https://muni.academia.edu/AndrejKapcar
https://raswe.com
Home