21 Jul

Ùna Maria Blyth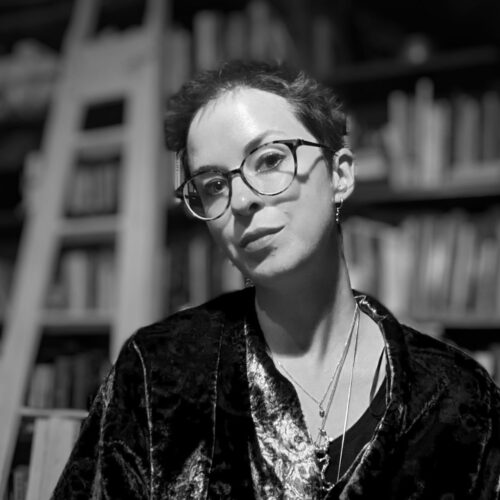 Witches! Out of the Broom Closet in 1950s Britain
"Witches! Out of the Broom Closet in 1950s Britain" investigates a vital period for witchcraft in Britain. Exploring the aftermath of the repeal of the barbarous Witchcraft Act in 1951, we'll meet a lively crowd of mid-century witches whose influence changed the world's occult landscape forever.
From Doreen Valiente ("Mother of Modern Witchcraft") to the witch-next-door personality of Sybil Leek, magical women have often been sidelined in occult spaces and memory in favour of male heavyweights such as Aleister Crowley and Gerald Gardner. This lecture tells the story of the women impacted by the legal liberation of witchcraft, and the rise of new, thoroughly modern forms of persecution which continue into the present day. This is a tale of tabloid deals gone wrong, Wiccan in-fighting, sex-magical related obscenity trials, and the creative, explosive joy of womanhood (and magic) against all odds.
Ùna Maria Blyth is an occult writer, researcher and practitioner of peatbog folk magic. She lives on a small croft in the Shetland Islands, a sub-arctic archipelago between Scotland and Norway. Her first book, Muses No More: Portraits of Occult Women, is forthcoming with Hexen Press. She has written for a range of publications including Folklore for Resistance, Scavenged Rituals, Sabat Magazine, Doggerland and Reframing Immersive Theatre (published by Palgrave Macmillan). She is a skilled cartomancer too, and leads tarot courses as well as lecturing on the folk magic of the Shetland Isles, with its fascinating melting pot of both Celtic and Nordic influences. A former member of ritual theatre and film company FoolishPeople, Ùna is particularly interested in queer, feminist explorations of magical history, as well as the fine line between magic and madness. Along with her partner. Sammy Paloma, she runs the online ritual supply store Church of Squirt.